We tend to see a lot of weird and unique types of food make their way through the various conbini chains throughout Japan, but they always seem to centralize themselves during one particular time during the year — Halloween. Given the time of year, it only makes sense that a holiday that's quite literally known for delightfully devilish sweets and equally rotten tricks, that Family Mart would introduce a limited-time "Russian Roulette" variant of their standard nine-piece pack of bread rolls.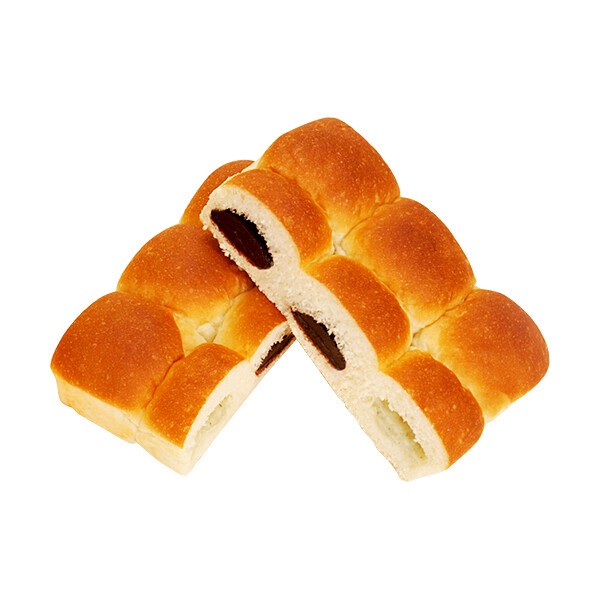 Easily on a whole other level of "trick" over "treat", the "Russian Roulette Bread" from Family Mart is set to provide some seriously entertaining situations. Contained within the nine pack of bread rolls you'll find four chocolate-filled rolls, four cream-filled rolls, and a single wasabi tartar sauce roll that's sure to leave a sour taste in your mouth. I haven't had a chance to try the game out myself, but reports from those who have suggest that the burn of the wasabi tartar isn't too extreme, but it's definitely not the most comfortable feeling.
When it comes to "Russian Roulette" food games, Japan is absolutely no stranger — takoyaki roulette being a commonplace at just about any college izakaya run. Made available as of today at Family Mart locations across Japan, the "Russian Roulette Bread" is going to cost you a cool 369 yen before tax. Whether or not it'll outlive Halloween as a limited-time item remains to be seen, but given its clear-cut Halloween themed packaging, I can't imagine this bread will stay fresh through November.
Those interested in checking out further information on the product, be sure to check out Family Mart's official website.