Special thanks to Arcade Heroes for their coverage and the photo: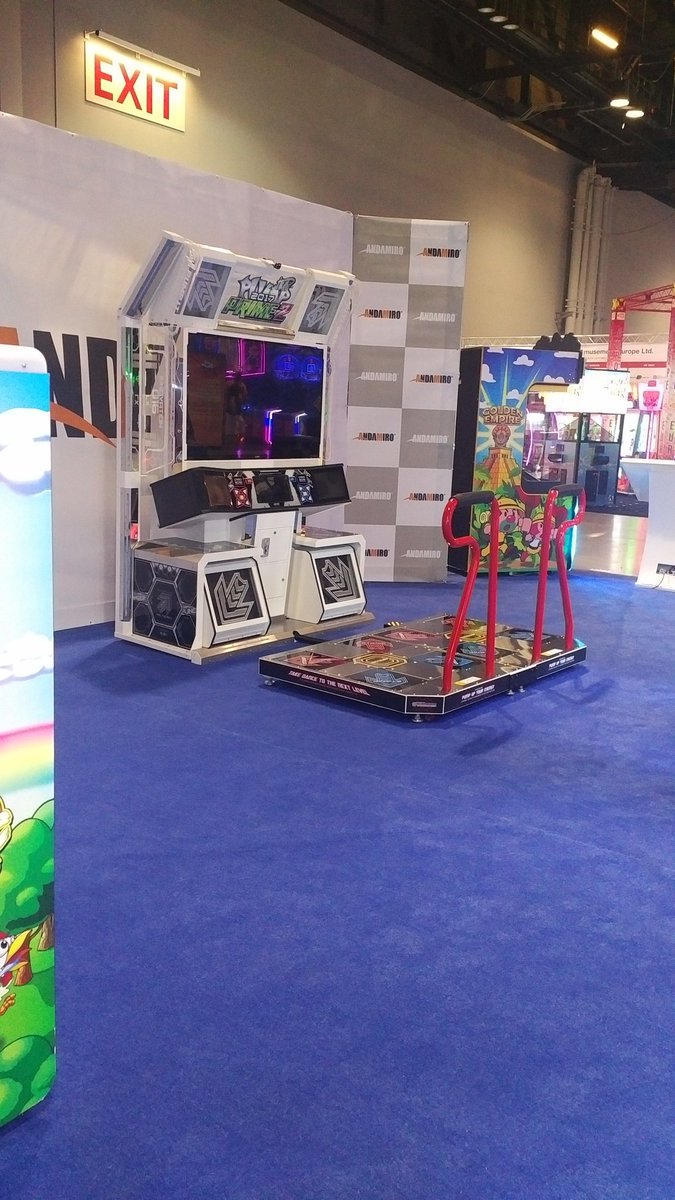 This is the first look at the newest Pump It Up version, which will be debuting in Orlando at IAAPA all this week. In addition to many new songs, there's a brand new interface, a new announcer, and a wide variety of new song selection options and modifications.
You can see gameplay here:
[embedyt] http://www.youtube.com/watch?v=ljZ8yfOCCmI[/embedyt]
Selections from the songlist so far:
Pick Me – Produce 101
Jackpot – Block B
Acquaintance – Outsider
Bang Bang Bang – Big Bang
Last Rebirth – SHK
Death Moon (Luna Muerta) – SHK
Hellfire – Memme
Blackpink – Boombayah
Up Down – Exit
God Mode ft. skizzo / Nato
Further – Doin
Arcana Force / mzet
Asterios (Re-Entry) – ATAS
Me Gustas Tu / GFriend
Bring Back The Beat – Lunatic Sounds
Vulcan – Memme
Christmas Memories – Warak
Moonlight Dance – Tatsh Music Circle
You're The Best – Mamamoo
Sarabande – MAX
Ikon – Rhythm Ta
Number 9 – Tara
Sudden Romance – Void
More to be revealed when Andamiro officially reveals the version.